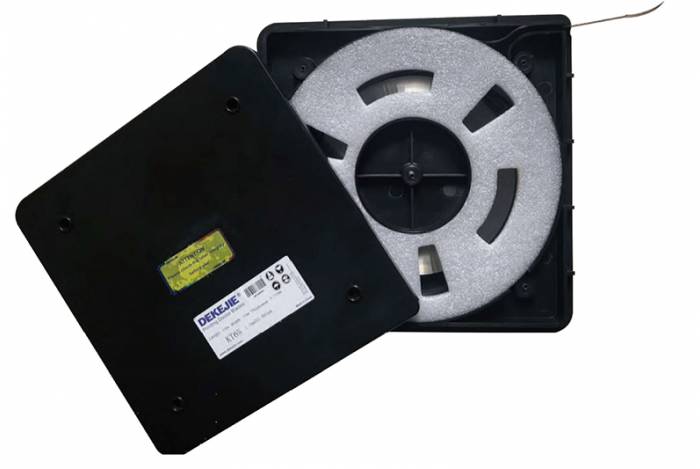 Product Description
FINEcut CL-30 Carbon steel doctor blade features superior abrasion resistance compared to the CL-20 doctor blade and usese high quality,swedish sandvick cold rolling corban steel over all performance that is 20% better then the base materials of the CL-20.This ensures the CL-30 Blade effectivlly removes greater amounts of inks to ensure a clear printing result.
A heat treatment process has improved the durability and corrosion resistance of the blade,making it suitable for 250m/minute and higher printing press speeds,as well as for use in a variety of other printing presess to remove excess ink.
Parameters
2067 element contant
C Mn Si P S Cr
1.00 0.3 0.25 0.025 0.025 1.5
Tensile Stregth: 1800-2000 N/mm
HARDNESS: 580-600 HV
LINEARITY:

0.15mm/1m
Advantages
1. The hardness levels of the CL-30 blade and CL-20 blade are the same.Blades with a higer hardness reduce wear on the cylinder and anilox rollers
2. An improved microstructure give the blade a better durability and reducess burrs in the blade edge.
3. The precise polishing process prevents ink impurities from sticking to the blade surface,thus ensuring a clearer print pattern.
4. Compared to CL-20,the blade is more stable in property and its service life can be up to 180000 cylinder rph for black printing.
Type:
Size(Width) Speed Thickness(Base Material) Package
40mm 250m/min & above 0.152mm 100m/Box
50mm 250m/min & above 0.152mm 100m/Box
Note

:

The above data is standard sizes only. we can customize blade sizes according to customers requirments.
Packaging Box
1. Packaging box uses ABS plastic featuring environmental protection toughness and wear corrosion resistance
2. Good Looking Packaging box with anti-counterfeiting lable
3. There is no need to open the box so time is saved